The Globetrotter Watch - A Classic Watch for your next Adventure

The Globetrotter was conceived just before the national lockdown in Denmark. The Globetrotter is our take on two variations of the classic tool watch. First, A divers watch with no bells or whistles. it is based on the idea of a true tool watch.
The second iteration, The GMT is an homage to the beautiful pilot watches from the 1960s, unlike the Diver, the GMT version of the Globetrotter also features a date function.
Other than that, they share the same characteristics, they stand out, without screaming for attention, they are affordable but don't sacrifice great quality
(believe us, you will notice when you have the watch in your hand!). It is what you expect from Scandinavian design, toned down, elegant, made to last.
All models comes with 1. Rubber strap, 1. Leather Strap and 1 Steel Bracelet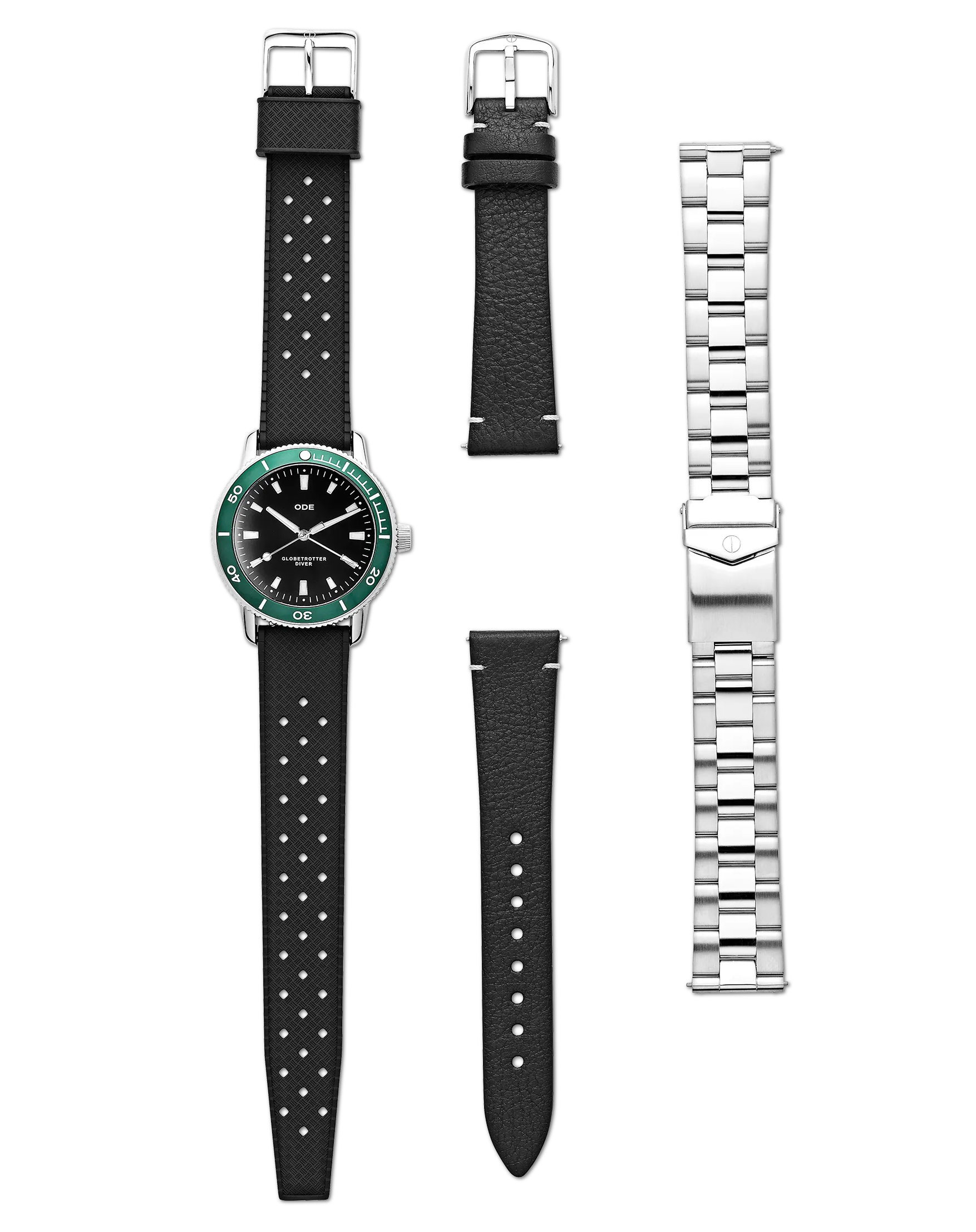 We love to change the straps of our watches according to a given situation like an activity or an outfit.
Both the straps and the bracelet are interchangeable and are easy to change, in a matter of seconds. cSo you can match your watch to anything from your t-shirt to a suit.
We use the black leather strap two tones down the watch and make it more formal. The Black Rubber strap gives the watch a more sporty look and is perfect for whatever sports activity you decide to throw yourself at or for everyday use, the same goes for the bracelet.
The Globetrotter comes in a Diver and GMT specification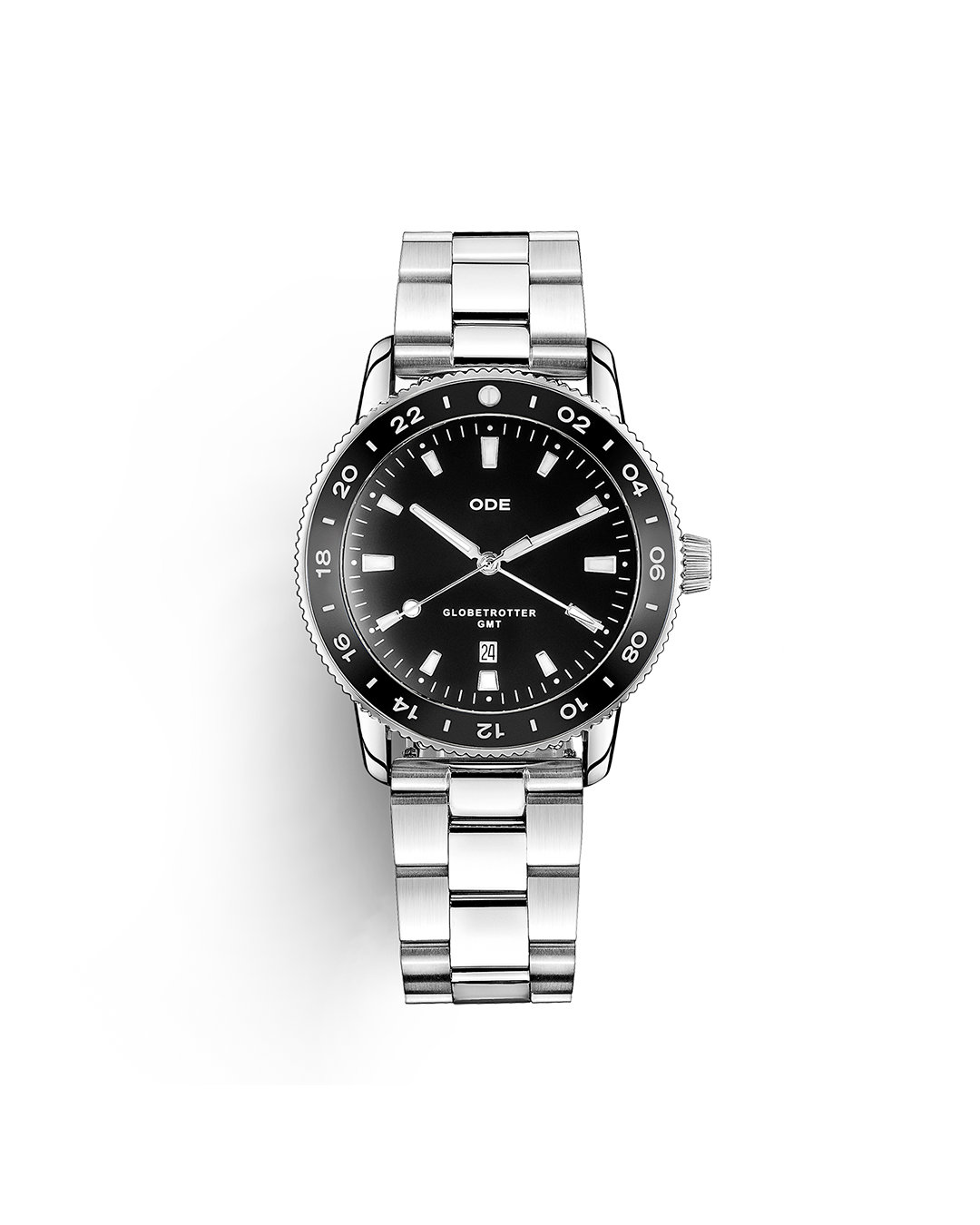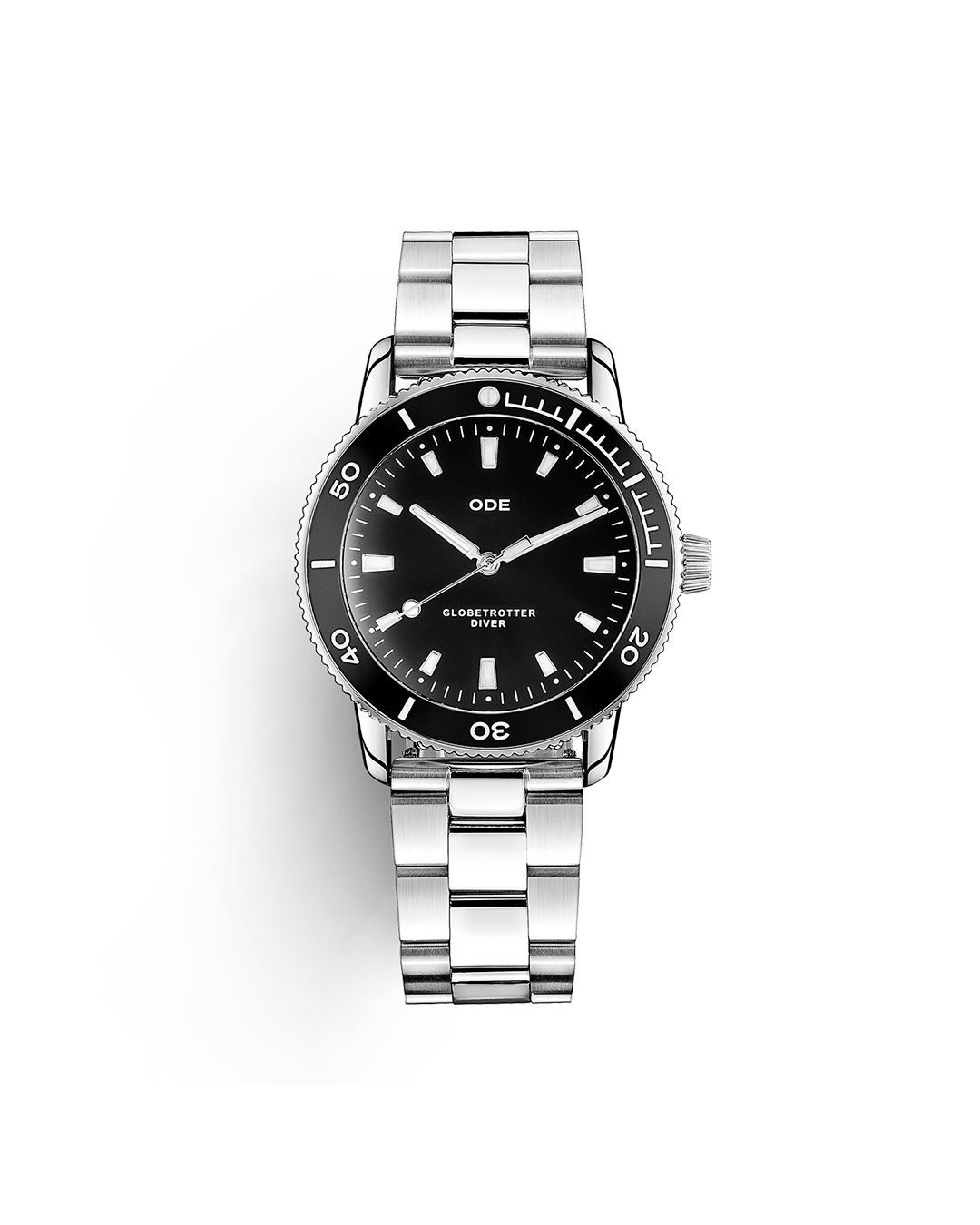 Although GMT watches gained its fame in pilots watches, GMT watches have since earned the reputation as a necessary tool for the ultimate everyday adventurer.
They are especially useful to men and women who often find themselves in the air toward a new destination, traveling in a time zone far away from the loved ones you want to call back at home.
The Globetrotter Diver in Emerald Green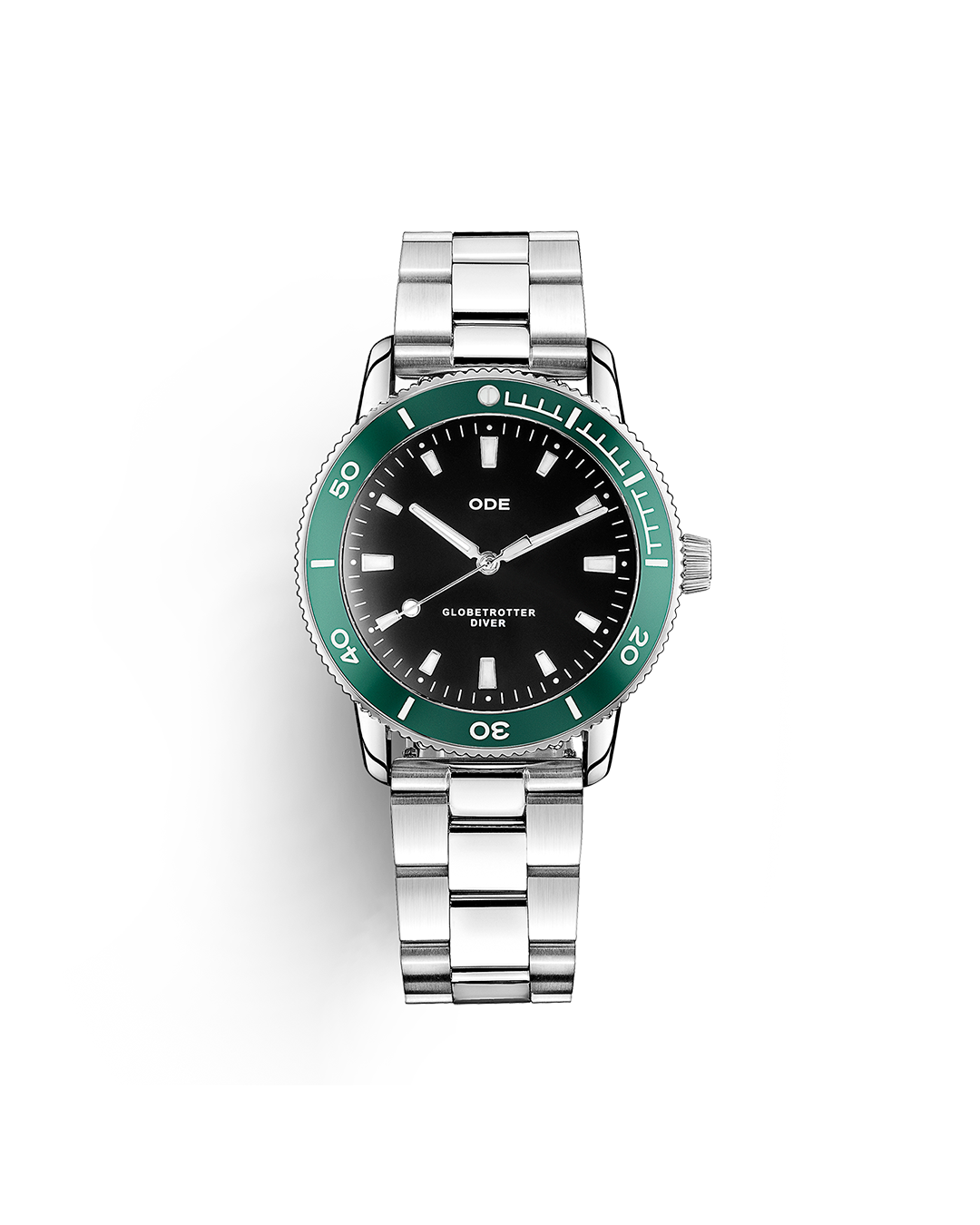 We love this green color, called Emerald Green. We spent properly too much time om picking the exact green that we wanted, but it was important for us to find our 'own' green.
Green watches are on fire right now according to the current trends in the watch industry. What we particularly love about this green color is that when the light hits the watch just right, you can not help yourself to just go "wow."
The Globetrotter Diver in Dusty Blue
A blue diver - it doesn't get more classic than that. Inspired by the faded bezels of vintage Tudor diving watches this 'Dusty Blue' Diver quickly became an office favorite.
It's a watch that doesn't call on unwanted attention, but those that know, will appreciate its elegant and understated looks and most likely wants one for themselves.
The Globetrotter Diver in Black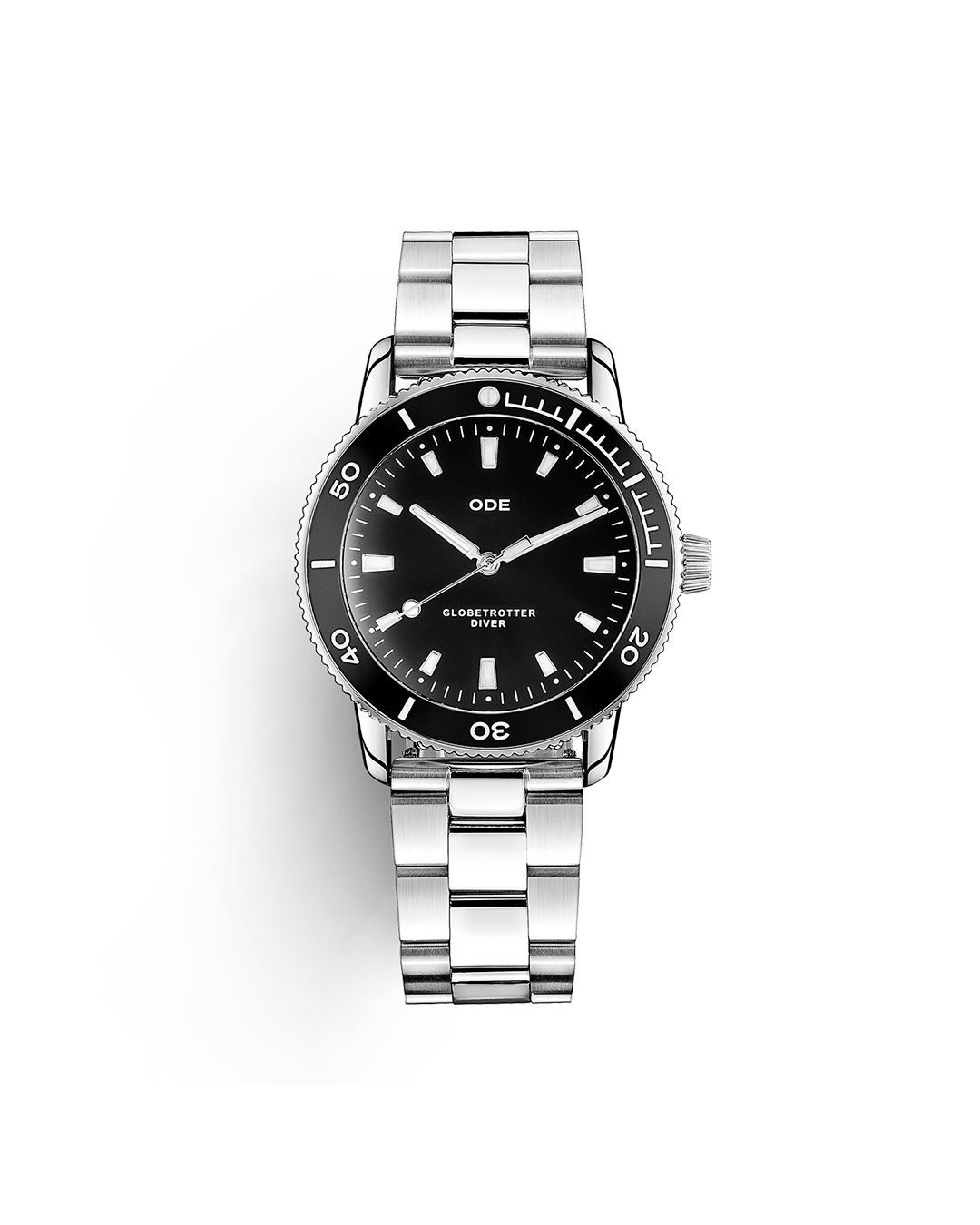 There is absolutely nothing innovative about making a diver with a black bezel. Some might even call it boring. We disagree. Its elegance in its purest form. Get ready for receiving those compliments when wearing it out.
The Globetrotter GMT Electric Blues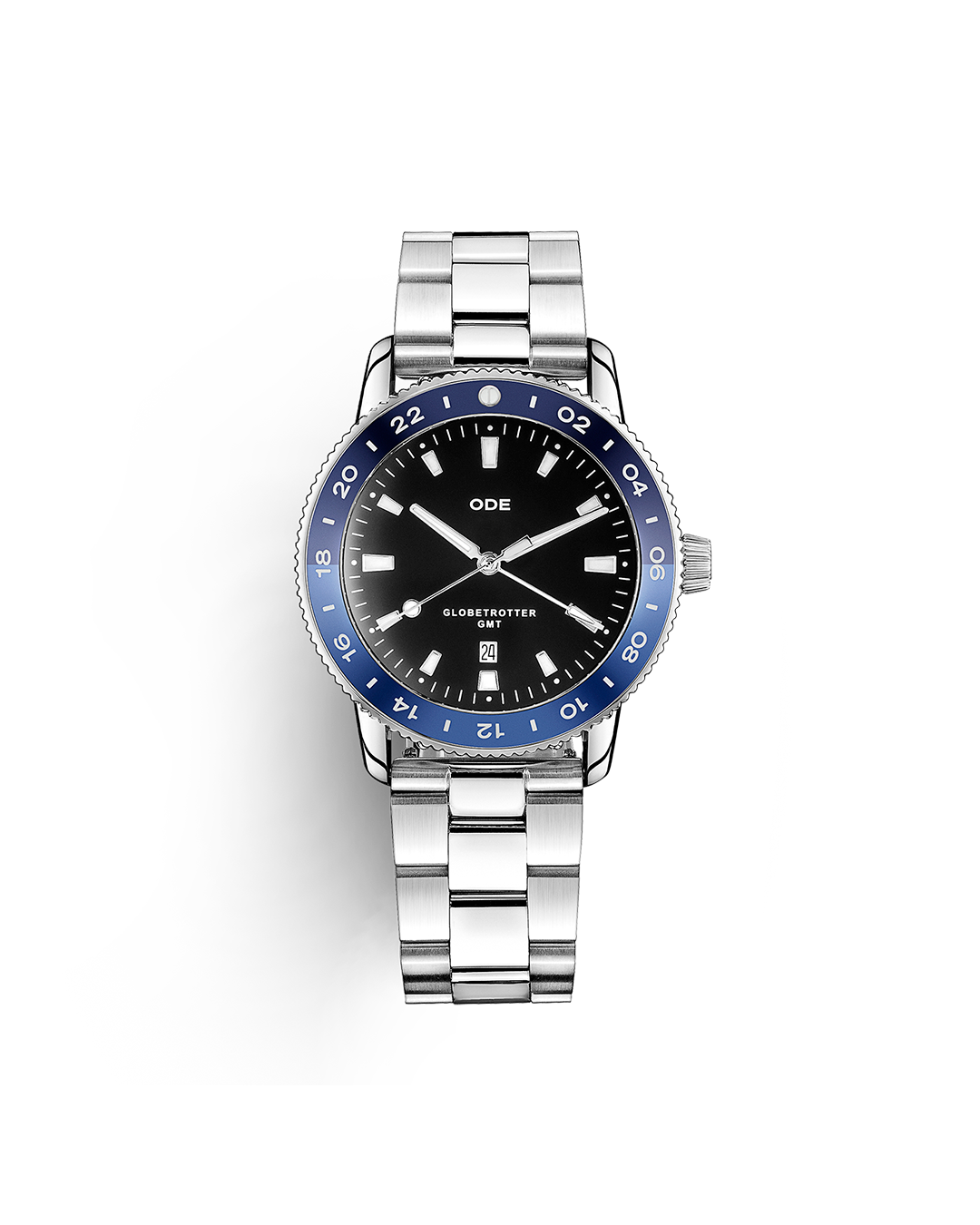 Duo-tone bezel on sports watches is hot, and there is absolutely no way of getting around that. The Blues used for the GMT version of The Globetrotter was offsprings of the search for 'our own blue' that we used for the Diver. But it's like with kids, you end up loving them equally as much.
The Globetrotter GMT Leaf Greens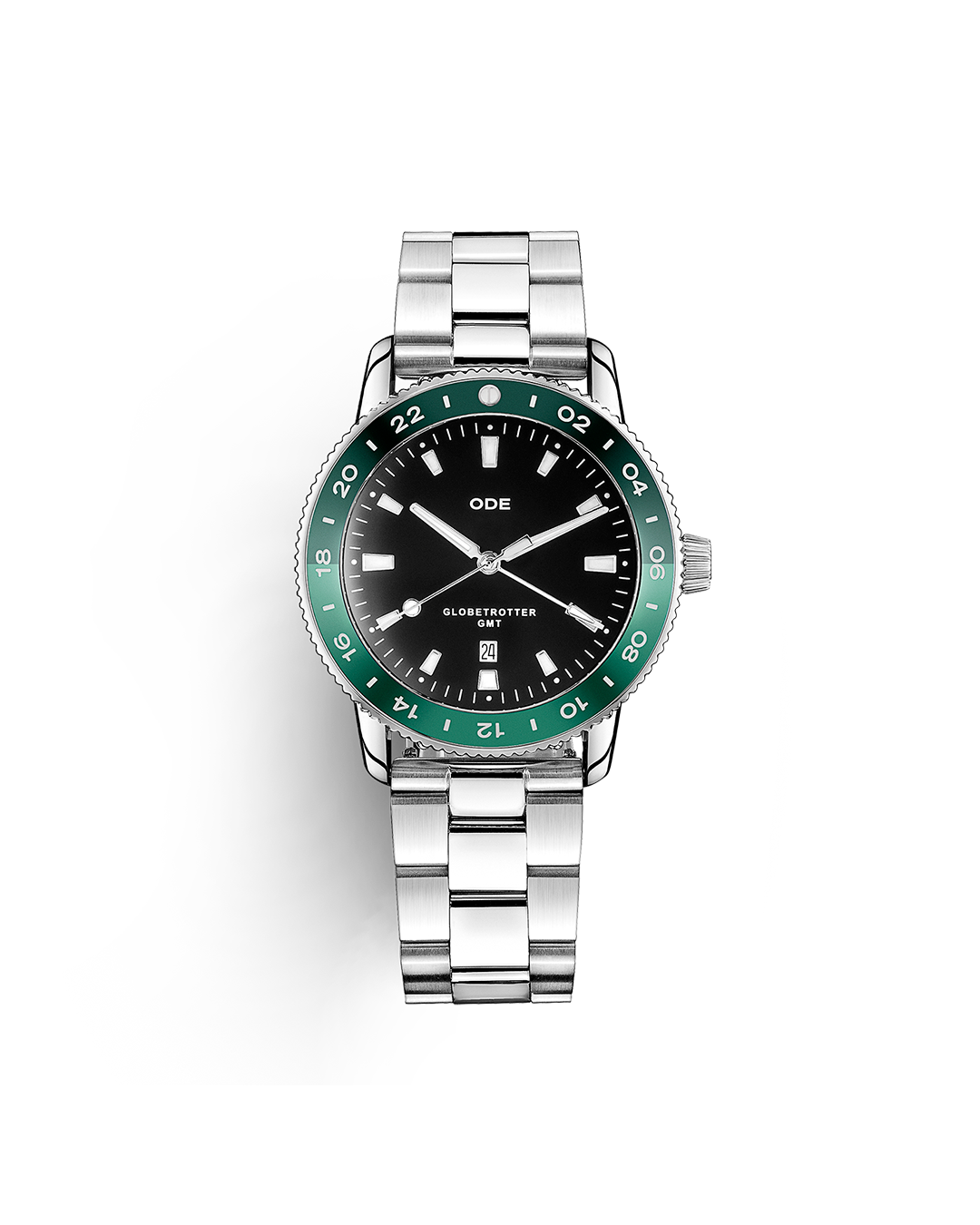 The bezel for the Green GMT might be one of the best in the Globetrotter Range. It's balanced to perfection. The difference in hues is small enough that it doesn't seem out of character and big enough that you can see the difference. We used this design technique as an indicator of night and day. We love it!
The Globetrotter GMT Black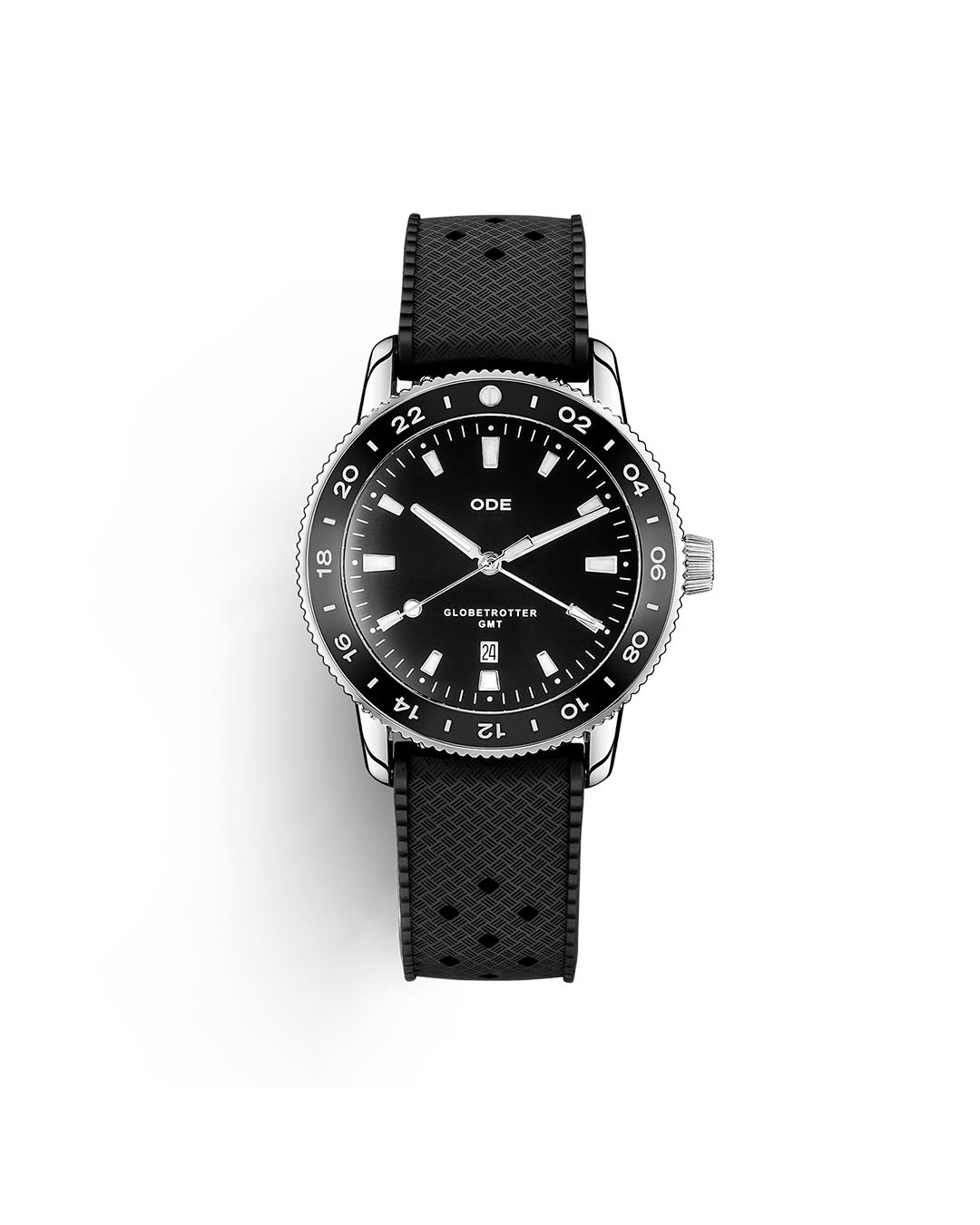 Like with the Black Diver, we wanted to have a no-nonsense version of the GMT.
The choice of the purist. Unlike its Blue & Green brothers it doesn't feature a duo-tone bezel. It's black. It's crisp. It is what it is.

Lumen for when the night comes
Lume is slang for the luminous phosphorescent glowing solution used in watchmaking. Both The Globetrotter Diver & GMT comes with a powerful swiss made lumen that makes the watch legible even in low light conditions.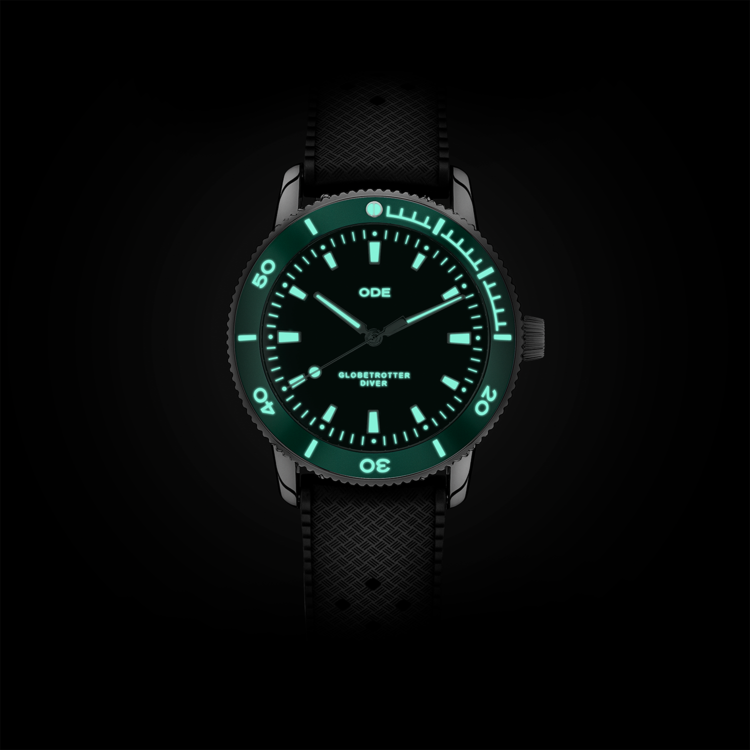 So at this point, you might wonder, what do The Globetrotter Diver and GMT costs? We wanted to make it a simple choice for you, therefor both the Diver and GMT retail for €249, that is including free express shipping and returns.
But right now we are having an early bird offer with 20% off so this beauty of a watch can be yours at €199. You won't find a better offer out there, hurry up the quantities available for this first batch.
6 Quick ones about ODE Watches
We offer fast and free express shipping on all orders.

We Carbon Offset all shipments. So you can have complete peace of mind about your impact on the environment.

For our customers outside the EU, we even take care of the import duties.

If you're not sure if the watch is for you or maybe you are buying it as a gift for someone special, no worries. Order it and try it at home,

if it's not for you, we offer 30 day free returns.

Our many years of experience in the world of watches allows us to produce watches of very high quality.


The Globetrotter is designed by Magnus Jørgensen, former Creative Director at Rosendahl Group and design developer at Fritz Hansen. Magnus Jørgensen is one of the leading industrial designers of this generation.